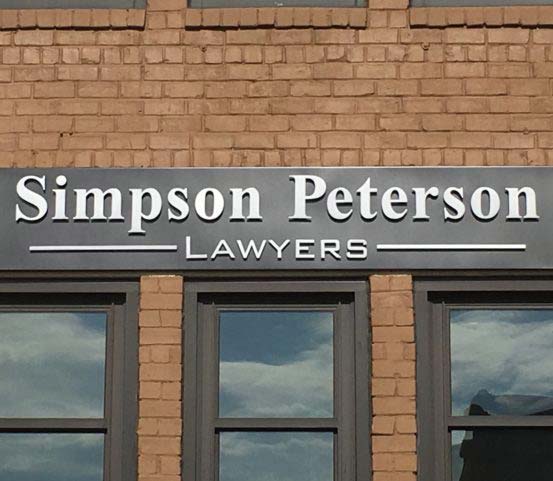 About Simpson Peterson
Simpson Peterson is located right in the heart of Galesburg, Illinois. We are proudly a full-service civil law firm that diligently represents clients throughout the Central Illinois area. We are always compassionate and accessible in discussing your case, and deliver cost-effective solutions based on each client's goals and objectives. Each case is unique, which is why we never apply boilerplate solutions. We develop a custom legal strategy to provide our clients with what they need to get a favorable resolution. Whether that is going to trial or accepting a settlement, we are prepared to do whatever it takes for our clients.
Intelligent Representation for Each Client
Simpson Peterson focuses on intelligent representation of clients. We believe in working smarter and more efficiently. As a result, all of our clients receive prompt and professional legal service. We consistently listen to our clients, identify their legal needs, and always keep them informed through every step in the process.
Practice Areas
We believe a well-rounded legal knowledge is the key to success. That is why we offer a wide variety of legal solutions to our clients. The partners at Simpson Peterson focus in the following areas of practice:
Personal injury
Estate and trust planning and administration
Corporate and business law
Agricultural law
Simpson Peterson is proud of the dedication we offer our clients and our track record for success in Galesburg, Kewanee, Canton, Monmouth, Peoria, Geneseo, Macomb, Moline, and Rock Island areas. In all of our areas of practice, our clients come first. We believe that having the best interest of your client at heart can be the driving force behind powerful legal advocacy.
If you would like to talk to one of the partners at Simpson Peterson, contact us at (309)343-6152 or (800)392-4802today. We are happy to schedule a free initial appointment for you.