Railroad Injury Attorney
Working around railroads is a dangerous job. If you have been injured during the course of your employment with the railroad, the Federal Employers' Liability Act (FELA) can protect you. You have the right to bring a FELA suit against your employer with the help of an experienced railroad injury attorney. The attorneys at Simpson Peterson have helped countless railroad employees get the compensation they deserve for their injuries. Give our office a call today at (309)343-6152 or (800)392-4802 to schedule your initial consultation.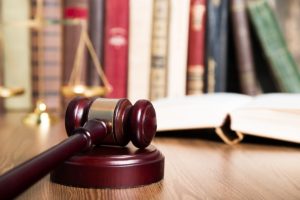 FELA vs. Workers Compensation
One of the most common questions we receive is what the difference is between a FELA claim and workers compensation. Workers compensation is typically a fixed amount that tends to fall short when it comes to providing workers with full coverage of their damages. Under FELA, workers are much more likely to receive compensation that can cover lost wages, medical bills, pain and suffering, and other damages associated with personal injury claims.
When Can I File My FELA Claim?
While you have three years to file your FELA claim, you shouldn't wait that long. There may be other statute of limitations considerations that can impact your case. After your injury, you should immediately seek the advice of an experienced railroad injury attorney like those at Simpson Peterson.
How to Choose a FELA Attorney
When it comes to FELA claims, you want to choose a railroad injury attorney with extensive experience. Since FELA is under federal law, as opposed to state law, your attorney will need special experience with federal injury claims. Don't trust just any personal injury attorney. Talk to the dedicated attorneys at Simpson Peterson and get the advice you need to move forward.
If you are in need of a railroad injury attorney, contact Simpson Peterson. Call (309)343-6152 or (800) 392-4802 to schedule your initial consultation today!