When we have a family member or loved one who requires around-the-clock medical care, often we make the decision to place them in a nursing facility. While many of these nursing homes are well-managed and follow state and federal regulations for care, some are riddled with nursing home abuse and neglect. When you notice that your loved one is depressed, distressed, or showing signs of injury or neglect, you need to take action. Simpson Peterson and our team of dedicated attorneys can assist you in achieving justice and receiving compensation for the suffering your loved one has endured.
Signs of Nursing Home Abuse
While many people believe that they would be able to spot nursing home abuse right away, there are psychological and emotional abuses that may not be as apparent. Signs of abuse include the following:
Unexplained broken bones
Bruises, welts, or sores
Infections
Dehydration
Mood swings
Sudden cease in communication
Refusal to talk, eat, or drink
Weight loss
Poor personal hygiene
If your family member is showing any of the above, it is necessary to speak with a legal professional to discuss the possibility of nursing home abuse and neglect. Call (309)343-6152 or (800)392-4802 for a free consultation.
What an Elder Rights Attorney Can Do for You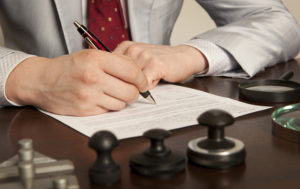 Navigating the court system can be complicated and confusing, especially for someone looking to assist their family member. An elder rights attorney can help you assert your elderly family member's rights and seek compensation for the pain and suffering they have been through. The first step in seeking legal help is to schedule an initial consultation. During this meeting you will meet with the attorney, discuss the facts of your case, and determine the best method for moving forward with your case.
For more information regarding nursing home abuse and neglect, contact Simpson Peterson today. Call (309)343-6152 or (800)392-4802 for your initial consultation.