DUI Personal Injury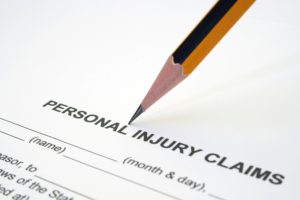 Each year, thousands of people die due to the negligence of drunk drivers. These individuals go out on the road without regard for others. Unfortunately, many drunk driving accidents end with serious or even fatal consequences. If you have been injured or have lost a family member due to a drunk driver, call Simpson Peterson Lawyers. We can assist you and your family with handling a DUI injury case or filing for wrongful death. Our attorneys have the experience, knowledge, and skill necessary to fight for you and your family.
How to Handle a DUI Injury Case
Too many people each year find themselves lost within the court system fighting a case against a negligent DUI driver. While the state will prosecute the defendant with criminal charges relating to the DUI, there is often little done to assist the families or injured victims. You need an attorney to help you file a civil lawsuit that will help you get the compensation you need to begin healing and moving forward in your life. If you are facing injuries caused by a DUI, do the following:
Collect all your medical bills
Write down contact information of everyone involved
Take pictures of your injuries
Call a qualified and licensed attorney
Schedule a consultation with your attorney
What to Expect in a Consultation
The consultation is a short meeting in which you meet with the attorney and discuss your case. Generally, these meetings last approximately 30 minutes, and the attorney will listen to the facts, ask questions, and present a strategy for moving forward. If you believe the attorney is a good fit for your case, you will sign a client agreement. The agreement will state how the attorney will be paid and lay out the terms and conditions of representation. Most personal injury attorneys work on a contingent fee basis, meaning you don't have to pay them anything upfront. They take their compensation from your settlement or judgment.
If you have been injured by a DUI driver, contact Simpson Peterson today. Call (309)343-6152 or (800)392-4802 for your initial consultation.