When you are running a successful business, you know that disputes will often arise during the normal course of operation. You need an attorney to be an aggressive, assertive, and fierce advocate for your company. The team at Simpson Peterson is there for you through any commercial litigation concern; whether it is a breach of contract or employment issue, our attorneys have it handled. You have enough to worry about with the day-to-day demands of your organization. Let Simpson Peterson do what we do best.
Areas of Commercial Litigation
The term "commercial litigation" itself is rather broad. Simpson Peterson has a wide range of experience spanning several different areas of commercial litigation. The bottom line is that we know how to present complex facts to the court in a simple manner that will help the court understand the claim at hand. Several areas we routinely see while practicing commercial litigation include…
Breach of contract
Real estate concerns
Business formation issues
Operating agreement disputes
Employment issues
Fraud and misappropriation
And much more!
If your case doesn't fall under one of these categories, just contact us at (309)343-6152 or (800)392-4802. If we can't help, we are happy to point you in the right direction.
Be Taken Seriously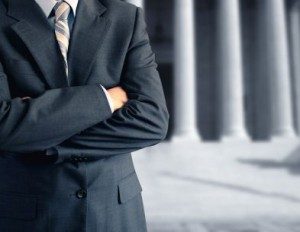 Companies often aren't taken seriously until they have a legal representative on their side. With money and jobs at stake, sometimes you don't always have the luxury of time to deal with a back-and-forth. We cut to the chase and always have your best interests in mind when negotiating any case. If you aren't making headway on your claim or dispute, we have no qualms about taking the other side to trial. We thrive in the courtroom setting and enjoy getting our clients the outcome they desire. Our attorneys are well known in the area for being exceptionally skilled at what we do. Let us help you get your dispute settled so you can get back to work.
If you are looking for an experienced commercial litigation attorney, contact Simpson Peterson today. Call (309)343-6152 or (800)392-4802 for your initial consultation.