Running a successful business takes a team, even in a sole proprietorship. It is important to gather advice and counsel from those who have experience and knowledge in setting up a business, dealing with disputes, and negotiating contracts. Simpson Peterson can be your business law resource for acute business concerns or long-term operations. Our partners have extensive experience in helping small, mid-sized, and even large companies take their success to the next level.
Business Formation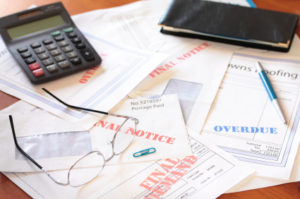 The first step in creating a business is deciding how you are going to legally form your company. Does it make more sense to operate as a sole proprietorship? Do you need the liability protection of a Limited Liability Company? Should you consider creating a corporation instead? These are the questions that a qualified and experienced attorney can help you answer. Simpson Peterson is here to assist you with creating and managing the legal side of your business from start to finish.
Contract Creation and Review
One of the biggest challenges for new businesses is forming professional relationships with clients and other companies, so they can support each other in continued long-term growth. Part of a healthy professional relationship is understanding clear expectations regarding a business arrangement. Simpson Peterson can assist you in creating a contract that clearly and accurately states its intended purpose and protects your business from impending liability.
Minimize Risk & Liability with a Business Law Attorney
There are many pitfalls and areas of pending liability when you own a business. It is your duty to do what you can to minimize these risks, and a business law attorney can help you do just that. At Simpson Peterson, we work with our clients by listening to their needs, mitigating potential risks, and providing advice on how to handle a broad range of potential issues. If a dispute or legal issue does arise, we will be there with our commercial litigation team to resolve any concern quickly and efficiently.
If you need an experienced business law attorney,  contact Simpson Peterson today. Call (309)343-6152 or (800)392-4802for your initial consultation.