No one likes to think about death, let alone their own. However, planning for your passing is just one of the many elements to establishing an estate plan. If you find yourself ill or injured where you cannot verbalize your wishes, you will need to establish a representative who can care for you and make your desires for treatment known to the doctors and medical staff. After your death, you want to make sure your family doesn't have to pay outlandish fees to the court. An estate and trust planning attorney at Simpson Peterson can assist you through the process.
What Is Included in Your Estate Plan?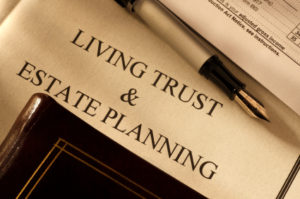 While many people have heard the term "will" or "trust," they may not be as familiar with the other documents that are included in a comprehensive estate plan. Your estate and trust planning attorney can discuss whether a will or trust may be more beneficial for your particular situation. You will also want to include the following documents:
Durable power of attorney
Healthcare power of attorney
Guardianship/beneficiary designations
Letter of intent
Before you meet with your attorney regarding your estate plan, you will want to be thinking about your wishes when it comes to medical care, division of assets, and who can handle your affairs after your passing.
When Should I Create an Estate Plan?
Unfortunately, no one knows what the future holds. We cannot plan when we will be involved in a deadly accident or pass from a sudden illness. If you have any significant assets or family members who rely on your support, now is the perfect time to create your estate plan. If you pass away without an estate plan in place, your family will be given the burden to navigate through the complex legal system without your guidance. Estate documents provide your family with the assurance that they are in compliance with your wishes.
If you are looking for an experienced estate and trust planning attorney, contact Simpson Peterson today. Call (309)343-6152 or (800)392-4802for your initial consultation.