Are you facing a personal injury claim? If so, the experienced Rock Island personal injury attorneys at Simpson Peterson want to help you recover your losses.
Personal Injury Law in a Nutshell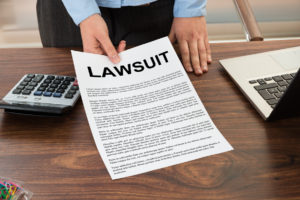 Personal injury law is important because the legal system recognizes the need for those who have incurred an injury as the direct result of negligence to be compensated for their loss. In order for that to happen, four specific things need to be proven about your case. These are called elements. The four elements of a personal injury case are…
The defendant owed a legal duty to the plaintiff
The defendant breached that legal duty
The breach was the proximate cause (primary cause) of the plaintiff's injuries
The plaintiff indeed suffered injuries
If you have questions about these elements or think you could benefit from speaking with one of our Rock Island personal injury lawyers, give us a call. We'll be more than happy to go over your situation with you and answer whatever questions you may have about personal injury law.
About Our Firm
The Rock Island personal injury lawyers at Simpson Peterson focus on several areas of practice. These include personal injury and wrongful death cases, estate and trust planning and administration, business formation, corporate and business law, and agricultural law.
As personal injury attorneys, we've been serving Rock Island for over 30 years now. Our lawyers have trial experience in representing clients who have been seriously injured because of negligence. We are experienced in all types of personal injury lawsuits, including…
How We Treat Our Clients
Simpson Peterson is proud of the dedication we offer our Rock Island clients and of our track record for success in personal injury cases. In all our areas of practice, our clients come first. That means we make you a priority. If you think you may have a possible personal injury claim, give our experienced Rock Island personal injury lawyers a call to learn about your options. Give us a call today at (309)343-6152 or (800)392-4802.