If you're facing a personal injury claim in Peoria, the experienced personal injury attorneys at Simpson Peterson are here to help.
A Little About Personal Injury Law
Personal injury law exists because the legal system recognizes there must be a way for people who have suffered injury due to the negligence of someone else to be "made whole" again. In order for that to happen, a few things have to be true about your case. These are called elements. There are four elements to prove in a personal injury case:
The defendant owed a legal duty to the plaintiff
The defendant breached that legal duty
The breach was the proximate cause (primary cause) of the plaintiff's injuries
The plaintiff indeed suffered injuries
This can sound complex, but we know this area of the law better than most. If you think you may have a personal injury claim, call the Peoria personal injury lawyers at Simpson Peterson to learn more.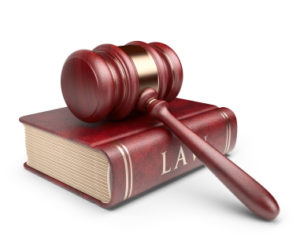 What We Do
The Peoria personal injury lawyers at Simpson Peterson focus in the following areas of practice: personal injury and wrongful death cases, estate and trust planning and administration, business formation, corporate and business law, and agricultural law.
As personal injury attorneys, we've been serving Peoria for over 30 years. We have trial experience in representing clients who have been seriously injured because of the negligent or intentional behavior of another. We are experienced in all types of personal injury lawsuits, including…
What You Can Expect
Simpson Peterson is proud of the dedication we offer our Peoria clients and of our track record for success in personal injury cases. In all of our areas of practice, our clients come first. That means we make you a priority. If you think you may have a possible personal injury claim, give our experienced Peoria personal injury lawyers a call to learn about your options. Contact us today at (309)343-6152 or (800)392-4802.